Naperville Dog Training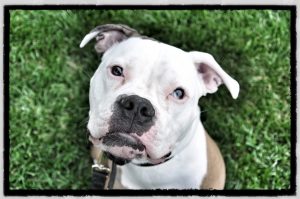 Midway Dog Academy has been voted one of the best Naperville dog training companies. We offer a wide variety of training options that include: puppy training, housebreaking, private lessons, and board and train programs. Our experienced trainers will work to develop an obedience program that is right for you and your dog. Our most popular and comprehensive training is the Board and Train or Dog Boot Camp. All of our programs are designed to fully train your puppy or adult dog to be 100% obedient and resolve any behavioral issues you may be experiencing.
Dog Trainers Naperville
Naperville, Illinois is southwest of downtown Chicago and was voted the second best place to live in the United States by Money Magazine in 2006.  Naperville is the fifth largest city in Illinois with a population of nearly 150,000. Naperville residents turn to Midway Dog Academy for dog training and behavior modification for their dogs.  In Naperville there are many beautiful spots where you can take your dog for a relaxing walk or experience your dog off leash. Residents of Naperville have been choosing Midway Dog Academy as their Naperville dog trainer for the outstanding results they see. We make sure to provide you with an easy to follow training plan with plenty of detailed instruction. That is why once your dog's training program is complete; you will spend time with one of our experienced trainers to go through the training process. This way you can be the Pack Leader for your dog.
About Us
Dog owners in Naperville have been choosing Midway Dog Academy for both our professionalism and our dedication to clients and their dogs. The specialized dog training at Midway Dog Academy uses your dog's natural pack member instinct to create a healthier, happier, more balanced animal. With proper dog training, your dog can reach its full potential. Our unique training programs will help your dog re-establish its natural order – your dog will learn to socialize with other dogs and become a healthy family companion.
Naperville Dog Training | Dog Obedience Naperville | Puppy Training Naperville
Dog Trainers Naperville | Naperville Dog Board and Train | Dog Boot Camp Naperville 60540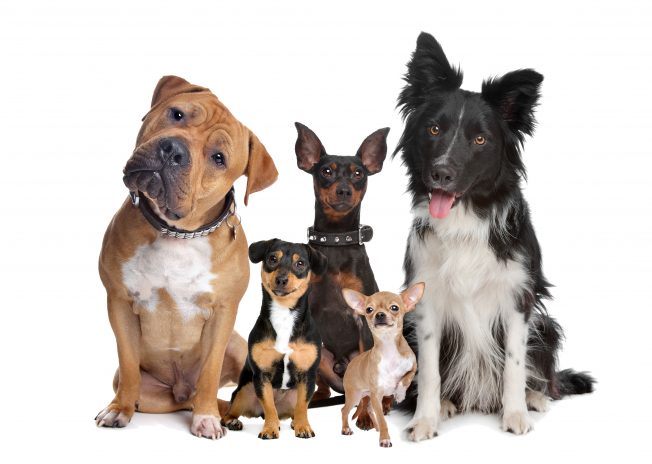 Contact Us:
Midway Dog Academy
Naperville
,
IL
,
US
Telephone:
(331) 204-1942
Hours:
Monday:

7:00 am

-

9:00 pm

Tuesday:

7:00 am

-

9:00 pm

Wednesday:

7:00 am

-

9:00 pm

Thursday:

7:00 am

-

9:00 pm

Friday:

7:00 am

-

9:00 pm

Saturday:

7:00 am

-

9:00 pm

Sunday:

7:00 am

-

9:00 pm
We Accept:
Mastercard, Visa, Check, Cash
More Information About Naperville
Why Dog Training Is Essential For Your New Puppy
When you're going to get a dog, you want to make sure that you have the best possible training for your puppy. No matter what you have to choose from, dog training can make your life a lot easier and make you a lot happier with your new dog. Here are some reasons why dog training is so important for your new dog.
One of the first reasons why dog training is so important is because it will make your puppy more obedient and have a better attitude towards humans and other animals. By having your dog trained early on, you can be sure that it will have a better attitude about other things. It will have a more positive and loving attitude toward your family and other pets. This will help to make life easier for you and your family because it will mean that you won't have to deal with bad behavior anymore. You'll also be able to give your dog a lot of attention and love without having to constantly train the
Another reason why dog training is so important is because it will make your puppy less aggressive and destructive. If you don't have a dog yet, you may be very scared of a dog because it's always been in your mind that they are dangerous to live around. Well, if you don't have a puppy yet, you'll want to get one as soon as you can because they have all sorts of nasty habits that can destroy your home. This is why dog training is so important.
Now, you might not think that you can train your dog when it's young because it's still a puppy and it will take a little time before it'll be able to show its good behavior. But you need to understand that this is not an option because it could turn out to be a problem later on. There are a lot of problems with a dog that goes through this type of puppy stage. One problem that can happen is that it might grow up to be too aggressive or even just a little too wild. If this happens, then your dog can go through a lot of trouble at home that it needs to grow up.
Training a dog is a great way to get it on the right track. It's very easy to train a dog once you understand how the process works and what to expect.
Training your dog is essential for a number of reasons. If you're going to bring a dog into your house, you want to make sure that it has good behavior, a calm temperament, and does not require a lot of time and attention. Otherwise, your dog will go through a lot of trouble because it's just trying to figure out where it stands in the world and where it's place is in relation to others.
You also need to make sure that your dog has good behavior and training before you have children. They can't learn the rules or learn to behave properly if the environment is not correct for them. Without proper training, they will have a tendency to become violent towards children and animals in general.
It's easy to get a dog that's not only a good puppy, but also a good friend because it's fun to have around and it gives you the opportunity to interact with it while keeping you company. This is why dog training is essential for everyone.
There are several different types of puppy and dog training for you to consider. The first one is basic obedience training and this involves teaching your dog what to do and what not to do.
Other types of training involve the basics such as sit, stay, come, down and many other commands and this type is used to teach you about other things. The most popular of these is the clicker training because it's very effective because it has no negative impacts whatsoever on the dog.
Another important reason that dog training is necessary is because dogs aren't really meant to live on their own. So, you need to understand that if you're going to get a dog, you want to make sure that it has all the best chances of living with you.
If you are looking for the best dog trainers Naperville has to offer, then we hope you will consider us at Midway Dog Academy. Why not get in touch, and let's discuss yours and your pet's needs?
Call Now