Wheaton Dog Training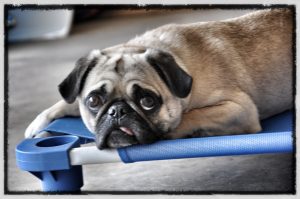 Midway Dog Academy offers basic through advanced dog training. We will customize your dog's training package to fit your needs while fulfilling your dog's needs. Our training options available include: private lessons, evaluations, Pack Leadership Program, puppy training, and board and train programs. Each training option is tailored to your dog and their unique needs. We can address any and all behavioral issues you are experiencing. Our experienced trainers will discuss your unique situation to get a better understanding of your dog. Midway Dog Academy is one of the best dog training in Chicago.
Our Board and Train is our most popular and comprehensive training option. The Board and Train program will teach your dog to be calm and obedient in a vast variety of everyday situations and environments. Your dog will even be able to be off leash without running away.  No matter what your needs are; we will work hard to ensure that the proper training options are selected and implemented for both you and your dog.
Our dog training program covers all of the basic commands:
Sit/Stay
Down/Stay
Place
Heel
Come/Recall
Treadmill
We will also address behavior issues such as:
Jumping up
Rushing through doors
Waiting for food
And many more!
Dog Trainers Wheaton
Wheaton, Illinois has many surrounding areas where you can take your dog for relaxing walks or off leash adventures. One of the city's most impressive features has to be its nature preserves and trail walks. These areas make it a beautiful place to experience taking your dog off leash while building a harmonious and balanced relationship with your dog. Wheaton residents have been choosing Midway Dog Academy as their dog trainer for the outstanding results they see with their dog. We make sure to provide you with an easy to follow training plan with plenty of detailed instructions. That is why once your dog's training program is complete; you will spend time with one of our experienced dog trainers to go through the training process. This way you can be the Pack Leader for your dog.
About Us
Wheaton dog owners have been choosing Midway Dog Academy for both our professionalism and our dedication to clients and their dogs. The specialized dog training at Midway Dog Academy uses your dog's natural pack member instinct to create a healthier, happier, more balanced animal. With proper dog training, your dog can reach its full potential. Our unique training programs will help your dog re-establish its natural order – your dog will learn to socialize with other dogs and become a healthy family companion. We come highly recommended by vets, dog walkers, groomers, and other canine professionals.
Wheaton Dog Training| Dog Trainers Wheaton| Puppy Training Wheaton| 60189
Wheaton Puppy Training | Wheaton Dog Board and Train | Dog Boot Camp Wheaton