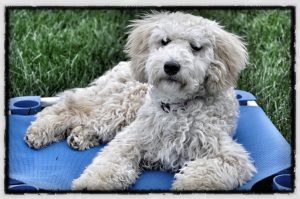 Evanston Dog Training
Midway Dog Academy offers a variety of program's to meet your dog's needs – we offer dog boarding, dog day care, rehabilitation, puppy preschool, and customized training that consist of behavior modification and problem-solving, and housebreaking training. We offer a variety of class sizes from private lessons to small group settings.
No matter what your dog training, puppy training, or dog boarding needs, Midway Dog Academy can meet it. In fact, upon successful completion of any of the programs, we offer continued support and life-time follow up guarantee.
Dog Training Evanston
Evanston, Illinois is a city that shares its southern border with Chicago. The town has an approximate population of 74,360 residents many of which enjoy spending time on the paths by Lake Michigan. Residents of Evanston have been choosing Midway Dog Academy because of their extensive knowledge with understanding dogs and their behaviors. Our dog training programs are tailored to your dog so we can address specific issues you may be experiencing. We can setup situations in your house or around town in Evanston. During the training we will ensure your dog will behave properly around the many distractions that can occur in the location. We provide an easy to follow training plan with plenty of detailed instruction.
About Us
Evanston dog owners have been choosing Midway Dog Academy for years. We are dedicated to helping our clients better their relationship with their dog. We have experienced dog trainers that understand dog behavior and dog psychology. We believe this is very important to training dogs and making it enjoyable for them to learn.
Evanston Dog Training | Dog Obedience Evanston | Dog Training Classes Evanston | 60201
Evanston Aggressive Dog Training | Evanston Dog Board and Train | Dog Boot Camp Evanston
Call Now