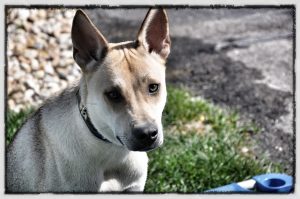 Glencoe Dog Training
Midway Dog Academy offers basic through advanced obedience training, private lessons, evaluations, and board and train (Doggie Boot Camp) programs. Each of our training options are individually customized to the specific needs of your dog. Midway Dog Academy is one of the best dog training companies in the Chicago land area. We pride ourselves on our dedication to our customers and understanding their dog. Our Board and Train or Dog Boot Camp option is our most popular and comprehensive training program available. The Board and Train program is a 2-3 week program where we ensure your dog is calm and obedient in real world situations. That is why we call it 'Real World Dog Training'. Puppy training teaches you and your dog a lifestyle that you want to create for your dog. It's important to have clear communication to ensure an enjoyable 10-15 years with your dog. For individuals with issues based in their homes private lessons or a board and train are a wonderful option, especially for busy individuals. No matter what your needs are, you can be sure that we are here to help you. One of our experienced trainers will talk through the options and determine which fits your situation best.
Dog Trainers Glencoe, Illinois
Glencoe is located on the North side of Chicago and is within the New Trier High School District. The town has an approximate population of 8,723 residents and its bluffs overlook Lake Michigan. Glencoe residents have been choosing our board and train option to help ensure they can enjoy their dog in their daily lives. House calls are tailored to your pet and specific issues that you would like addressed. We can setup situations in your house, on the Bluffs near the lake, or anywhere you are having issues. At the location we will ensure your pet can behave properly around the distractions that can occur there. We provide an easy to follow training plan with plenty of detailed instruction. House calls have proven to be effective because we are able to show you exactly what you can do to be successful instead of simply talking about it.
About Us
Glencoe dog owners have been choosing Midway Dog Academy for years. We are dedicated to helping our clients better their relationship with their dog. We have experienced dog trainers that understand dog behavior and dog psychology. We believe this is key to training dogs and making it enjoyable for them to learn.
Glencoe Dog Training | Dog Obedience Glencoe | Dog Training Classes Glencoe | 60022
Glencoe Aggressive Dog Training | Glencoe Dog Board and Train | Dog Boot Camp Glencoe
Call Now