Hoffman Estates Dog Trainers
Do you need help getting your dog to pay attention better? Or to be less distracted when friends and families come by or when you take him or her out? Or possibly you have a brand-new puppy that really needs help getting on the right track with kennel training, potty training, and obedience training. Regardless of age or type of dog, our dog trainers at Midway Dog Academy are here to help you get the dog you always wanted.
All of our dog trainers are passionate about canine development and constantly work to stay up to date with the latest innovations in dog training methodologies. We believe in a customized approach, acknowledging that every pup , and their training plan should reflect their individual personality and learning style.
YOUR DOG WILL:
Walk calmly on the leash

Come back when called

Stop unwanted behaviors

Ring a bell to go potty outside

Learn a 'place' command to relax

Practice socialization skills

Learn essential manners

And much more!
How Can We Help You?
OUR SERVICES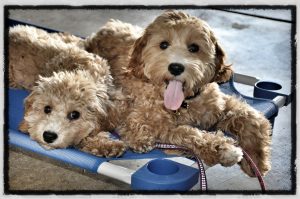 Puppy Training
Our puppy training programs concentrate on every one of the most vital parts of raising a young, impressionable dog. Our team deal with potty training, crate training, manners, no barking, no nipping, and much more. We'll help you raise the puppy of your dreams!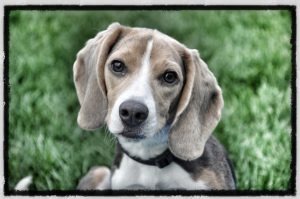 Dog Training
Board and Train programs are a great choice for dog owners that want their dog trained by the best trainers in the Hoffman Estates area. This is an ideal program for most dogs because it allows your dog to live with us and practice a lifestyle.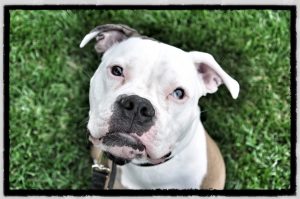 Private Lessons
Private dog training lessons are a great way to work with a professional dog trainer one-on-one without the interruptions of other people or dogs. This style of training has your dog become the main focus and will get much more out of the dog training lesson.
Midway Dog Academy of Hoffman Estates
The unique training at Midway Day Academy uses your dog's natural pack member instinct to create a healthier, happier, more balanced pet. With the correct training, your dog can reach their complete potential. Our exceptional training programs will help your dog re-establish his/her natural order– your dog will learn to socialize with other dogs and become a healthy family companion. At Midway Dog Academy, we care deeply about the well-being and happiness of your dog. We understand that no two dogs are alike, and so we personalize our dog training programs to individually address their needs. Prior to participating in any training activity, your dog will receive a free evaluation from one of our dog training behavioral specialist. Based upon this evaluation, we'll establish realistic goals for your dog. We know that dogs have a natural, genetic drive to function within packs, similar to their wolf ancestors. Even if you have a single dog, you and your family become the "pack"; and for that reason play a very important role in your dog's daily life.
That's why at Midway Dog Academy, we help re-establish the natural pack mentality of your dog by encouraging proper socialization and interaction with other dogs. Because dogs are natural pack animals, we can accelerate their learning by training them with other dogs, concentrating on play time and socialization with other dogs. Midway Dog Academy offers a wide array of programs to accommodate your dog's needs– we offer boarding, doggy daycare, dog rehabilitation, puppy training camps, and customized training that consists of behavior modification and problem-solving. We provide a variety of class sizes from private lessons to small group settings in some of our locations. Regardless of your needs, Midway Dog Academy can meet them. In fact, upon successful completion of any of the programs, we provide continued support and a life-time follow up guarantee of our training.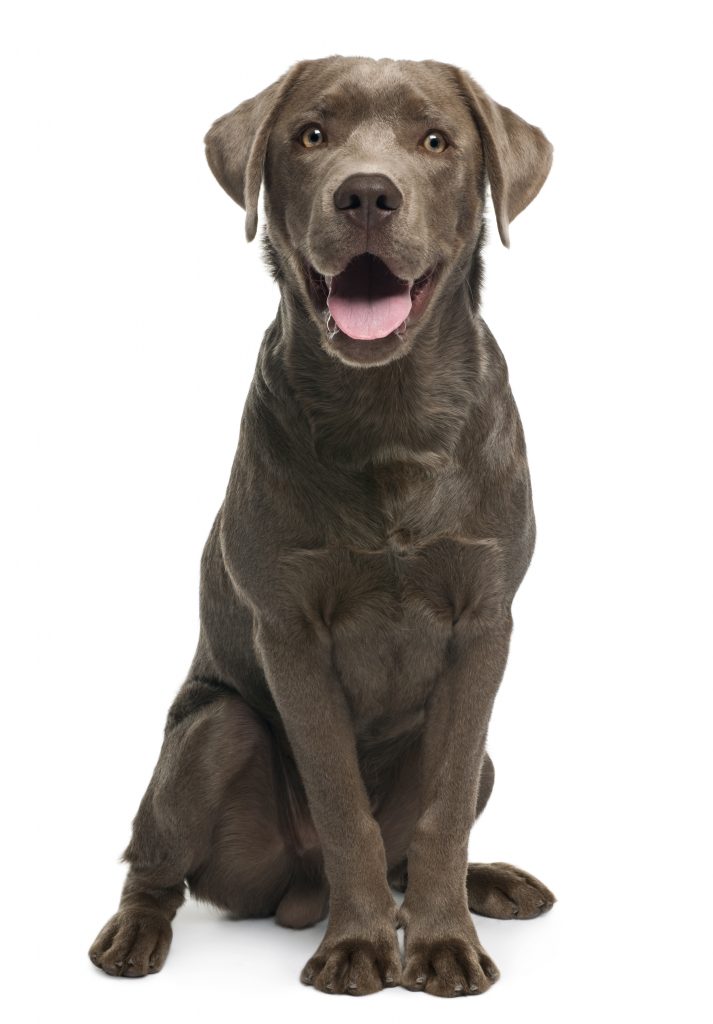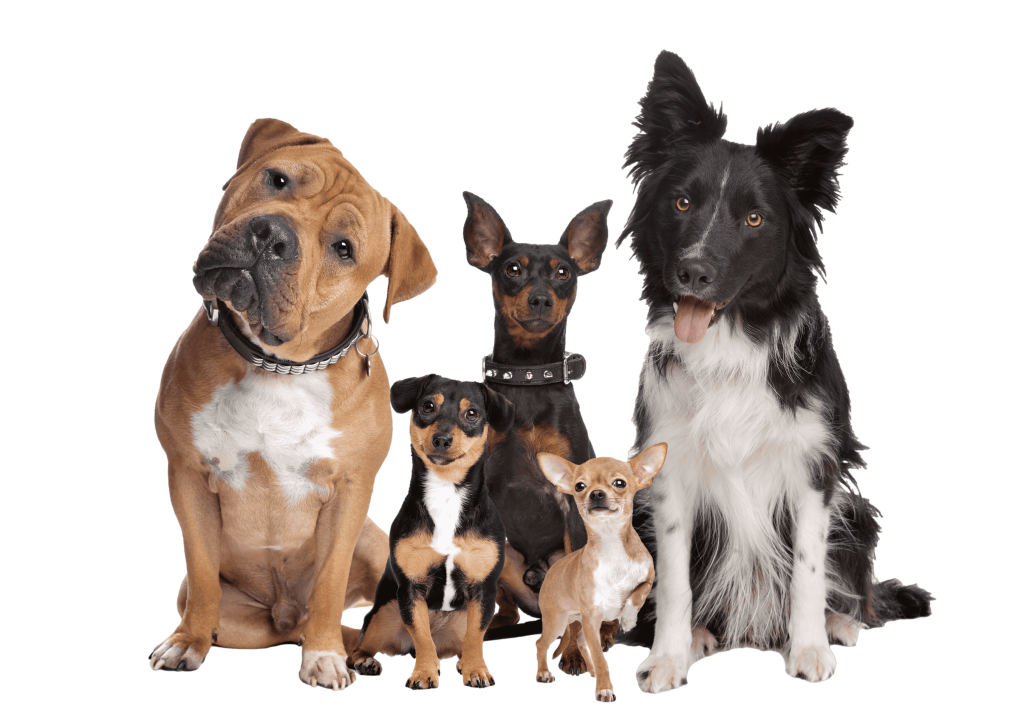 Our Philosophy
Midway Dog Academy offers dog training in Hoffman Estates and the surrounding greater Chicago area. We are a widely recognized dog training resource and are committed to delivering dogs and their owners with what they value most: training excellence, top-quality care, with lasting companionship built on trust and respect. We understand that each dog is unique and has different needs, which is why we offer a variety of dog training programs with boot camps and puppy board and train programs for dogs from Hoffman Estates and from neighboring towns near. In as little as 10 days, you and your family can have the perfect dog!
Our services include various board and train programs, group classes, private lessons, doggy daycare, and boarding services which is offered exclusively to our dog training clients – even during the busy holidays. Overall, we believe that dog and puppy training is not only about obedience but also about optimizing physical and emotional wellness. Therefore, you can have the confidence that your beloved pups will receive the highest level of care and love as if they were our own.
Clients Reviews
Our Loyal Customers
We have a THRILLED Pup!
It has been almost 6 months since Tommy was in dog training camp with you and we just really wanted to say we cannot thank you enough for helping him conquer his panic and anxiety. Not only did you help him become a more self-confident dog, but you also showed us how we could continue to change his life by giving him consistency and leadership. Thank you!
Fantastic Staff!
When we brought Layla to Megan, we were at our wits end and completely upset. She was chewing our kids toys, the wall, love seat, and tons of many other items. We understood she was bored and needed exercise, but she pulled us so much that we t|could not|could hardly} really walk her because she was so powerful and we were scared she would get away from us. She clearly was trained a ton while she was in her dog training camp because she came home acting like a brand new dog. Thank you so much for the remarkable job you did with our girl!
Seriously, I am amazed!
I am so thrilled that I asked my local facebook group for dog training in Hoffman Estates recommendations. Megan came highly recommended and I get why. It is like we have a completely new dog that really listens to us now.
More About Hoffman Estates
Hoffman Estates is a village in Illinois, United States. The village is located in Cook County. It is a suburb of Chicago. Per the 2020 census, the population was 52,530.[2]
How To Find The Best Dog Trainer in Hoffman Estates
Finding a wonderful dog trainer in Hoffman Estates, can make a big difference to the overall outcome of your dog's training. No matter if it is teaching your dog basic obedience through advance obedience or helping a dog overcome fear or aggression– choosing a dog trainer that understands how to work with each behavior is imperative to your dog's success. A professional dog trainer can help you identify issues that you may be dealing with and also greatly improve the dynamic you have with your dog. The question is how can you tell that you have found the right trainer for your dog? The dog training industry is largely unregulated industry unfortunately; which means you really need to do your due diligence and see to it that you are selecting a legitimate professional dog trainer. It is pivotal to evaluate the potential trainers before you trust them with your precious dog and invest your hard-earned money. Do proper research to determine whether a particular trainer is the right fit for both you and your dog.
Dog Training Philosophy Some of the first things we strongly recommend that you talk to your trainer is about their training philosophy and method to make sure that you are comfortable with their method. It is important to find a trainer that has practical experience and knowledge using numerous training tools since all dogs are different and what works for one dog may not work for others. Finding a dog trainer that has experience training with a variety of training tools is also essential because it means that the trainer can find the most effective training tool for your dog and not use the 'one size fits all' technique for their dog training experience.
Identifying Your Wants and Your Dog's Needs You will also need to determine what kind of training will be the most beneficial for you and your dog based upon what you need or want achieved. Do you need help with potty training your puppy? Or do you need your dog to have the best obedience training? Or perhaps you would like your dog be trained to be off leash? Identifying what your wants and needs are will help you identify what style of dog training program will be the best choice.
Recognizing and Fixing Dog Behavior Problems Not all dog behaviors are created equally nor are all dog trainers in Hoffman Estates. That is why it is so important to identify if your dog has certain behavior concerns that need specific attention. When working with these forms of issues or problems it is imperative that you choose a dog trainer that has had considerable amounts of experience dealing and eliminating these things. Not just any dog trainer should do this– this takes many years of experience to be safe and successful doing this.
Working On Dog Aggression If you have a dog that has behavior problems for example, dog aggression or human aggression, then you will definitely need to make sure you find a dog trainer that has experience in dealing with these specific behaviors. It is equally crucial to find a dog trainer that has had successful outcomes when working with dogs that have these types of issues that they need help overcoming. Looking for a dog trainer with the right type of knowledge is important because they will need to first identify where the issue is coming from to first tackle that issue. Dog aggression is commonly an indicator of a problem that has gone unaddressed. It is an external red flag to an internal issue.
Training Fearful Dogs Working with fearful dogs is another behavior issue that you will need to have a knowledgeable trainer if you want your dog to overcome these problem behaviors. When working with nervous dogs, it takes the right style of training in order to help that dog come out of their shell and begin trusting again. In my years of experience, when I have worked with anxious dogs I have always told the dog's owner that the beginning is a slow process– and it must be. No one can rush a dog's confidence building nor can they tell a dog when to be ready to move on. Choosing a dog trainer in Hoffman Estates that will take their time is huge and it really shows the dog trainer's dedication to helping the dog.
Forms of Dog Training There are various styles of dog training programs in Hoffman Estates. Each form has their own distinct perks so we will just concentrate on a few of them. Depending on what you need your dog to learn or overcome, this can absolutely affect what training program will be best suited for him or her. The dog trainer that you are interested in working with should be able to go over their training programs with you and help you choose what will be the most effective fit for your dog in order to accomplish the best outcome.
Group Classes in Hoffman Estates, IL Group classes are a good way to socialize your dog with other dogs if you don't have a stable pack available for your puppy to socialize with. It also adds the advantage of distraction training (although this may be a challenging thing with young puppies). Normally this is done once your dog has received all their immunizations.
Private Lessons Other dogs may learn better in private lessons since it's a one-one training session and you do not have the extra distraction of other dogs; in addition, you get all the dog trainers attention to concentrate on only your dog. Private training might be provided in your home, at a dog training facility, or out in the real world. Some dogs are just not ready for a classroom or perhaps the dog's problem just happens at the front door. However, not all trainers offer private lessons at your home, so you should inquire if that is the style of training you are looking for.
Board and Train in Hoffman Estates Another great choice for having your dog trained is a doggy camp sometimes called a Board and train or a doggy bootcamp. This method is a great choice for busy dog owners, dogs with major issues, or for those who just want their dog's training to be done in one shot by an experienced trainer. Having this done by a professional, minimizes the mistakes that the dog will learn and therefore they will live in and practice living a balanced lifestyle.
Puppy Potty Training If you are looking for potty training puppies in Hoffman Estates then a puppy camp will probably be your best option available. The reason why a puppy camp is the most successful training programs for potty training is because the dog trainer can actually get your dog on a set schedule and give your new puppy the consistency that he or she will need to understand exactly what you want them to do in order to understand the puppy potty training process. Many dog trainers, including myself, will potty train puppies to ring bells on a door to let us know they need to go outside to potty. This is very helpful especially for puppies and dogs that are not barkers. Usually, puppy training camps will also concentrate on many other crucial puppy training skills like crate training.
Education and Credentials Find out from potential dog trainers about their education and any credentials they may have. Some amazing trainers have learned through years of experience and apprenticeships while other dog trainers may have taken a more academic route, but may have less hands-on experience. Certifications with an organization such as the International Association of Canine Professionals isn't a mandatory requirement for trainers, but it can reveal a dedication to their profession in addition to an interest in continuing their education.
Get To Know The Trainer Talk with the trainer to get a feel for their personality and people skills before you choose them. It is usually not nearly enough to read the trainer's website or brochure. Dog trainers actually teach people, so you must be comfortable being their student. Your dog trainer should be good at not only handling and working with dogs, but also be good at communicating with you on what you will need to do afterwards to maintain your dog's newly taught training skills. The trainer should be respectful, encouraging, and patient. Try observing a training class or schedule a meet and greet, and observe the students and dogs to be sure that everyone is having a good time. You should also not forget to ask for references from former students. Find a trainer that offers more than basic training techniques. Humans and dogs view the world from a different perspective, and the better you understand the perceptions of the dog, the better equipped you are to meet his/her needs and live happily together. Training sessions must include information relating to dog communication, dog behavior, and how dogs learn. The significance of socializing is critical to a good puppy class, and advice on handling and grooming is an added benefit. A great trainer understands that it is their job to train your dog. While they may wish to work with one adult at a time depending on the dog's issues, they should welcome the entire family including the children at some time in the process. First-rate trainers understand why it is important to get the entire family on board for consistency.
Ask Your Family and Friends You can get a recommendation for a dog trainer from many places including the people at the dog park to neighbors and friends. Never skip your research despite how impressed other dog owners are with a specific trainer. The trainer should be the right fit for you, your dog, and your individual circumstances. A great dog trainer is a wise investment and ensures a lifetime of harmonious and happy living because you now have a well-behaved, trained dog. You can also reach out to people through social media utilizing local facebook groups for recommended dog training in Hoffman Estates.
Call Now