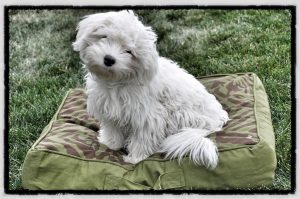 West Chicago Dog Training
Midway Dog Academy offers basic through advanced obedience training. We also specialize in rehabilitating dogs with human aggression or dog aggression. When working with dogs that need help with behavior modification we recommend our Board and Train or Dog Boot Camp. This program is our most popular and comprehensive training option.
Our Pack Leader Program focuses on the relationship between you and your dog(s). It's our goal to help you better understand the philosophy and importance of the dog mentality. Dogs are pack animals and because of that, they do not think like us. Many behavior problems often arise due to miscommunication, humanizing the dog and behaviors, and lack of leadership. When dogs feel that you cannot provide them with the leadership, they will take the role as the 'Leader' themselves; which inevitably leads to many problematic behaviors because the dog cannot be the 'Boss' in the home.
Dog Trainers West Chicago
Our dog training program covers all of the basic commands: Sit/Stay, Down/Stay, Place, Heel, Come/Recall, and Treadmill. We will also address behavior issues – jumping up, rushing through doors, waiting for food. We believe that in order for your dog to be a part of your family, it is important to train them. This way they can be a part of your everyday life instead of being separated.
Midway Dog Academy has dog trainers that understand and recognize the importance of developing a customized dog training program that will bring out each dog's full potential. That way they can exist in harmony with their owners each day. We will not only will teach your dog how to make good choices, but we will also teach you, as their guide and leader how to establish proper pack structure, communicate in a language your dog can understand, and explain the importance of balance in training. With all of these things in place, you will see a significant improvement in your dog.
About Us
Dog owners in West Chicago have been choosing Midway Dog Academy for both our professionalism and our dedication to clients and their dogs. The specialized dog training at Midway Dog Academy uses your dog's natural pack member instinct to create a healthier, happier, more balanced animal. With proper dog training, your dog can reach its full potential. Our unique training programs will help your dog re-establish its natural order – your dog will learn to socialize with other dogs and become a healthy family companion.
West Chicago Dog Training | Dog Training West Chicago | Puppy Training West Chicago 60185 |
Dog Trainers West Chicago | West Chicago Dog Board and Train | Dog Boot Camp West Chicago
Call Now