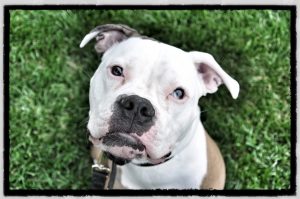 Winnetka Dog Training
Midway Dog Academy offers basic through advanced training, private lessons, board and train programs (Doggy Boot Camp), or Puppy Training. Midway Dog Academy is one of Chicago's leading dog training companies. Our Board and Train or Dog Boot Camp option is our most comprehensive training program that we have available. The Board and Train program will teach your dog basic through advance obedience, off leash recall, distraction proofing, and a calm lifestyle. This is a great training option available for people and families with a busy schedule. Each of our training options will be customized to fit your dog's unique needs. One of our experienced trainers will discuss the options with you and help you pick the best fit.
Dog Trainers Winnetka
The specialized dog training at Midway Dog Academy uses your dog's natural pack member instinct to create a healthier, happier, more balanced animal. With proper dog training, your dog can reach its full potential. Our unique training programs will help your dog re-establish its natural order – your dog will learn to socialize with other dogs and become a healthy family companion.
At Midway Dog Academy, we care deeply about the well-being and happiness of your dog. We know that no two dogs are the same, so we customized our programs to individually address their needs. Prior to taking part in any dog training activity, your dog will receive a FREE evaluation from one of our training behavioral specialist. Based on this evaluation, we'll develop realistic goals for you and your dog.
About Us
Winnetka dog owners have been choosing Midway Dog Academy for dog training because of our knowledgeable dog trainers. We are dedication to our clients and the happiness and harmony of their dog. Megan Wallace, our head trainer, is a Professional Member of the International Association of Canine Professionals (IACP) and a member of the American Kennel Club as a Canine Good Citizen Evaluator. Megan is also fully dedicated to ensuring every dog has a chance at a better life. For many years, Midway Dog Academy has been Chicago's trusted source for obedience training, training for aggressive dogs, and behavior modification. We are trusted by many veterinarians and many different dog rescue groups for all their dog training and behavioral counseling needs.
Winnetka Dog Training | Dog Obedience Winnetka | Dog Training Classes Winnetka | 60093
Winnetka Aggressive Dog Training | Winnetka Dog Board and Train | Dog Boot Camp Winnetka
Call Now